Why Non-GMO Crystalline Fructose
1.
Flavor Profile
Non-GMO Crystalline Fructose efficiently masks the lingering aftertaste of artificial high intensity sweeteners such as stevia, monk fruit, aspartame, sucralose and acesulfame K.
2.
Clean Label Formulating
Non-GMO Crystalline Fructose is an option for clean label formulating because it naturally derived from Non-GMO sugar cane NOT CORN!.
3.
Reliability
Our contracts with manufacturers and suppliers provide consistent, dependable ingredient sourcing making Steviva Ingredients a reliable supply chain partner for Non-GMO Crystalline Fructose.
Testimonials
About Us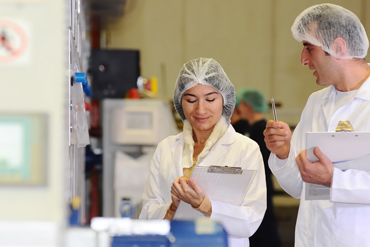 Helping food companies deliver innovative, naturally sweetened products is our duty.
Steviva Ingredients was founded in 1999 by a group of passionate health, community service and environmental advocates. We follow the world renowned Deming principles of constant improvement in product and customer service.
Ensuring the highest possible standards for quality control and food safety drives everything we do. At Steviva Ingredients, our efforts are
ongoing to improve extraction and blending processes, packaging
material and methods. We extend our research and development
expertise to our customers. Throughout the product development and production processes, we are dedicated to working with our customers for our mutual success and ultimately, consumer satisfaction.
Certifications